Turn Your Vehicle into Instant Money with Annerley's Free Car Removal
With our top-notch service, you may enjoy the comfort of free car removal when you sell your car for cash in Annerley. We know that selling a car may be a nuisance, but at SellCarForCash, we're here to make it simple and stress-free. With the help of our qualified staff, you may sell your car for cash immediately at no additional expense. Whether your automobile is old, broken, or not in working order, we'll remove it for free, enabling you to clear up space and earn money.
Enjoy the simplicity of our free car removal service in Annerley and bid farewell to the hassles of selling your vehicle. Contact us right now to get going!
Why choose us?
You can rely on us to deliver a hassle-free automobile selling experience since we are a licensed motor dealer registered with TMR. We can buy your automobile from you immediately, whether registered or not, sparing you the hassle of renewing the registration.
Our procedure is simple and practical. You can terminate the registration as part of the agreement if we decide to buy your automobile. Whether or not your automobile is on the road, we still want to hear from you. If there was a known issue or something as simple as a dead battery, kindly let us know what went wrong. We can arrange for a car to pick it up if we purchase it.
When it comes to different automobile types, we all have other interests. We acquire most cars built in Europe, Australia, Japan, Korea, and the USA, from well-known brands to uncommon ones. We are prepared to make an offer on any vehicle, whether a sedan, truck, station wagon, 4WD, or a smaller vehicle like a hatchback or a coupe.
With a licensed vehicle dealer, you can sell your car for cash today and have a hassle-free transaction. Call us right away!
Sell Your Scrap Car Today Hassle-Free in Annerley
When you can sell your automobile for cash and take advantage of a quick and simple process, why deal with the hassles of selling your car? We at SellCarForCash are experts in simplifying the automobile selling process. The speed of the procedure is one of its main benefits. In most circumstances, we can swap your automobile for cash within hours of your call or email if our schedules are compatible. You don't need a roadworthy certificate or worry about cleaning or expensive mechanical checks if you're a licensed motor dealer.
Any maintenance issues become our responsibility when we purchase your automobile, not yours. A one-page "vendor's statement" that needs your signature serves as the only documentation to be completed. Say goodbye to tire-kickers visiting your home; waiting around or advertising is unnecessary. With our help, you can sell your automobile in Annerley today and stop the headache!
Call us right now to begin.
Cash For Scrap Car Removal Acacia Ridge
Have you been considering how to earn some additional money? Have an old car lying around that you never use? We have expertise in purchasing vehicles from all across Brisbane and Annerley. We will give you a fair cash price for your scrap car, regardless of what you have, how old it is, or how much damage has been done recently due to an accident. You may also get rid of that old car or truck, rusted 4×4, broken van, or another vehicle in an environmentally friendly way by selling it to us. When you're ready to sell your car for cash, just call us, and our team will do the rest.
Call us at 0469737073 or contact us online now!
Our specialty also includes:
We can react quickly and effectively by offering our special service in Annerley. Our kind and knowledgeable employees are always available and willing to assist.
Environmentally Friendly Car Wrecking and Second-Hand Auto Parts Sales
By correctly draining all fluids and recovering the raw materials for reuse, our team of auto recycling and scrapping specialists is dedicated to ensuring that vehicles are disposed of in an ecologically friendly manner. In addition to purchasing used automobiles from accident victims and hauling them safely, we also remove valuable functional auto components from the junk automobiles we acquire.
The majority of those vehicles' components are still in great shape. As a result, we assist individuals in restoring their automobiles on a budget by offering reasonable pricing for all used components. Get in contact with us if you require replacement components to revitalize a rusty vehicle that is sitting around in your garage.
Turn Your Car into Cash – Fill Out the Form, and We'll Handle the Rest!
The procedure is simple to follow.
Ready to transform your car into instant cash? Look no further!
Simply complete the form on the right side of our website and boom! Your personal information will instantly reach our Annerley specialists. They'll be in touch directly to discuss the sale price and schedule a convenient vehicle pickup. Fill out the form, relax, and let us do the rest—selling your automobile has never been simpler! Start trading right away to enjoy a hassle-free experience.
Note: Your information won't be disclosed to anyone else and will be handled with the utmost discretion. Your anonymity is guaranteed, and the company will surely go above and beyond your expectations.
Contacting us at 0469 737 073 is all it takes to receive a free Cash for Car Removal quotation.
Sell Any Car In Annerley
We buy all brands, make instant payments for cars in Annerley, and properly dismantle and recycle all the vehicles. We buy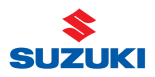 Today in Annerley, sell your old, damaged, junked, scrapped, or unusable car for cash and take advantage of free removals from a reliable wrecking business.
Annerley
If you are looking for an affordable suburb close to the city, then Annerley is a great choice for you. If you have no problem living in small houses close to each other, sharing parking spaces and noise with your neighbors, then Annerley is for you.